Concerned about your child's speech and language skills? How can I help?


My name is Ty Hampton and I am a certified speech and language pathologist based
in Anchorage, Alaska. I own and operate my speech therapy clinic from my home which is conveniently located in midtown. The office is easily accessible by the New Seward Highway, Lake Otis, Elmore Road, or Abbott and is located at 3030 East 88th Avenue.


---

My areas of expertise include, but are not limited to the following:

* Apraxia of speech (verbal apraxia)

* Articulation

* Auditory perceptual deficits

* Augmentative communication (high and low tech)-AAC

* Aural rehabilitation for hearing impaired individuals

* Autism spectrum disorders (Aspergers Syndrome)

* Expressive and receptive language intervention

* Following directions (memory skills)

* Fluency

* Oral motor therapy

* Phonology

* Pragmatic language (social skills)

*

Reading & spelling (I use the Lindamood Bell LIPS program)

* Stuttering (Disfluent speech)

* Writing skills
Speech and Language Evaluations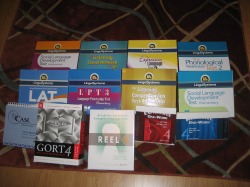 The first step in beginning therapy is the evaluation. This is usually a 1-3 hour evaluation that can be done at once, but normally is completed in multiple visits depending on the scope of testing required and the abilities of the child. From there, I will analyze the results, create a report with my findings, and share the results and therapy goals for the following year with the family. I have numerous tests to choose from depending on the child's age, skill level, and what areas are of concern. I can customize each evaluation for each child and their parents' concerns. I also complete re-evaluations every year, or every six months for children who are under three years of age, to track progress and to update their goals.
---
Individual and Personalized Speech Therapy Sessions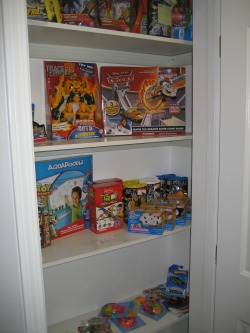 Most children attend weekly or twice a week therapy sessions, but frequency is dependent on the severity of need and my availability. Therapy sessions are 45 minutes long and are scheduled throughout the day. I see kids as early as 7 a.m. if you need to get them to school or yourself to work and as late till 6:30 p.m. Life is very busy with kids, so I try my very best to accomodate your schedule, so your child can be seen when it's convenient for you.

My philosophy is that speech therapy should be fun and not something that you are forced to do, so that kids are motivated to succeed. I have found this to be a vital factor in reaching therapy goals and exiting therapy once and for all. My office is filled with games and toys to make therapy as relaxing and fun as possible while improving speech and language skills. I also offer "Talking Tickets," for students after each session, so they can save up for motivating incentive prizes. Your child will want to come back again and again to speech, so they can play with all of the games and win prizes!

My office is also meant to be a place to relax and enjoy for parents and siblings alike. Anyone is welcome to watch their favorite show or play a game with the Nintendo Wii, or there are various toys to entertain siblings (train table, workbench, play house, etc.) I also have a dedicated little kiddo room meant for very young children, so parents can sit and relax. You can also enjoy a cup of joe from the new Keurig coffee machine. This is my home and my goal is to make it as close to your home while you're here. This certainly isn't your typical cold and boring office!


---
Is this what your experience with insurance companies has been like? Well, no more!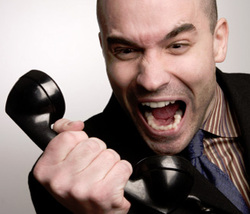 _Rest easy as I have hired an independent billing company to bill insurance for you. No more worrying about sending statements and spending hours on the phone fighting with your insurance company. They take care of everything, so neither of us get a headache. I accept all forms of insurance including, but not limited to Medicaid, Blue Cross/Premera, Tricare, Principal, Aetna, Meritain, ODS...just to name a few. All I need is copies of your insurance cards and some quick paperwork that is filled out during your first visit and you are all set!
---
Annual Holiday Party

Each year we throw a holiday party before Christmas as our way of thanking the kids and their parents. Each year has a new twist, but we usually decorate ornaments and crafts, play the Wii, ruin dinner with a chocolate fountain and unwrap presents for the kids and all of their siblings. 2011 was a crazy year with a blizzard during the party and a power outage that we persevered through with lanterns. Here are a few video clips from the party this year that I've posted on Youtube.
Talking with Ty Speech Therapy LLC. 3030 E. 88th Avenue/Anchorage, AK 99507
Phone (907) 344-8255 / Fax (907) 344-8250 ty@talkingwithty.com